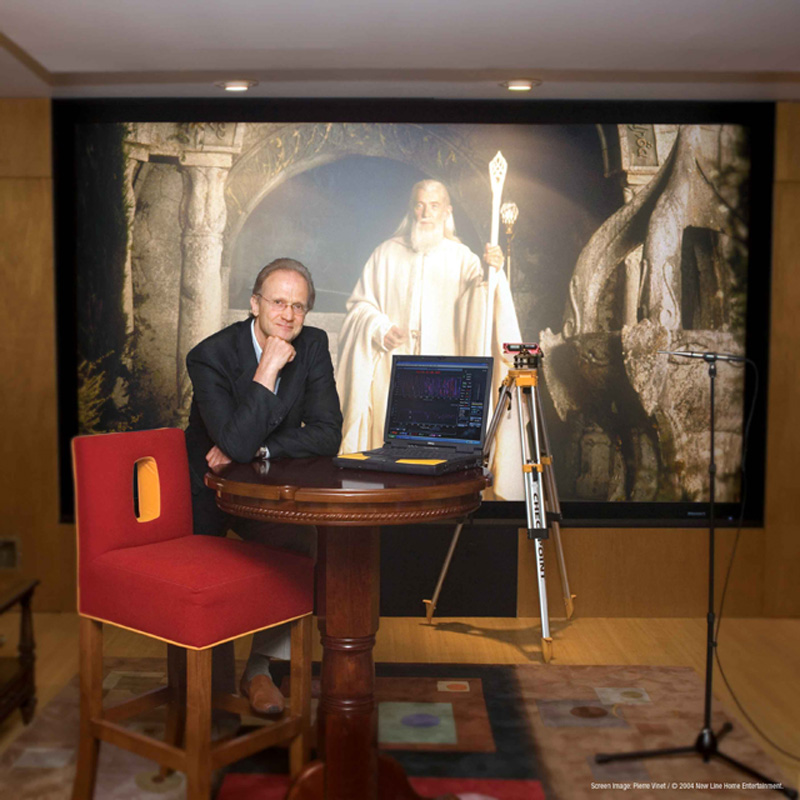 Custom Home Screening Rooms
The performance goal of a home screening room is very simple. It should emulate the sound and picture of a Hollywood film dubbing stage where the movies you will be watching were mixed. (See Home Screening Room Design Protocol in Library).
Carl Tatz Design Screening Rooms fall into two categories. One is the dedicated room in which picture and sound parameters can be carefully controlled to maximize performance and the convertible room that changes into a screening room such as a living room or den. Although the dedicated room may be the ideal, many of the same performance guidelines we use in the dedicated room are shared by the convertible room and are often just as dramatic due to the hidden metamorphic effect.
There are two main criteria to be concerned with in designing a home screening room. One is performance and the other is appearance, both of which are 100% equally important. In a dedicated room the décor choices are endless and are solely dependent on the clients taste. Some people prefer classic while others prefer modern and yet others will want to use some sort of motif or make it blend with the style of the rest of the home.
"My family and I are huge sports fans with our son having his eye on a career in pro baseball. Carl was able to design a spectacular screening room in our large comfortable den using the entire existing wood paneling for the screen wall. Words cannot describe the look on our boy's face when he watches a professional ballgame in HD on an eleven-foot wide screen with a sound system so immersive you'd swear you were at the stadium.
Prior to engaging CTD, we had been to all the shows and hi-fi stores but we have never seen or heard anything like this before or since."
 – Steven and Gay Eisen – Nashville, TN
screening room design protocol
CONCEPTUAL DESIGN PHASE
Work with client to determine goals for picture quality, sound quality, décor/ finish and costs
BUILD STAGE
Project Management – Coordinating and overseeing all phases of build, testing, debugging/troubleshooting to insure all tasks are performed to specifications .
Sound system and video calibration
Project oversight
SYSTEM DESIGN AND SPECIFICATION PHASE
Research and design theater seating and positioning
Acoustically calculate, evaluate sound isolation needs, and design theater space
Design sound system and make choices for projector and source equipment . Design HVAC system for appropriate NC levels
Design electrical system
Design low voltage wiring scheme
Design AV installation protocol . Design lighting scheme and control
Design and program system remote control
Demo gear where appropriate i.e. projector
Help client choose fabric, carpet and other finish work
Conduct telephone and on-site meetings with client, electricians, HVAC personal, AV installers, construction personal, interior designer, fabric installers, drywall installers, low voltage wiring personal, carpet installers, lighting personal, plumbers (where appropriate) to determine design and costs
COMMISSIONING
Client tutorial and handover
Final client approvalProject Management – Coordinating and overseeing all phases of build, testing, debugging/troubleshooting to insure all tasks are performed to specifications
Sound system and video calibration
Final client approval
DECOR
Keeping in mind that we are Carl Tatz Design, not Carl Tatz Super Mega Hi Fi Warehouse, may we assure you that your CTD home screening room will be a beautiful model of simplicity in its reliability and ease of use as it matches your home's ambiance with elegant convenience.
We will ask many questions and always listen carefully to your answers and ideas during each stage of the design protocol (See Home Screening Room Design Protocol) as we move together toward:
Wonderful Movies
Beautiful Music
Entertaining With Style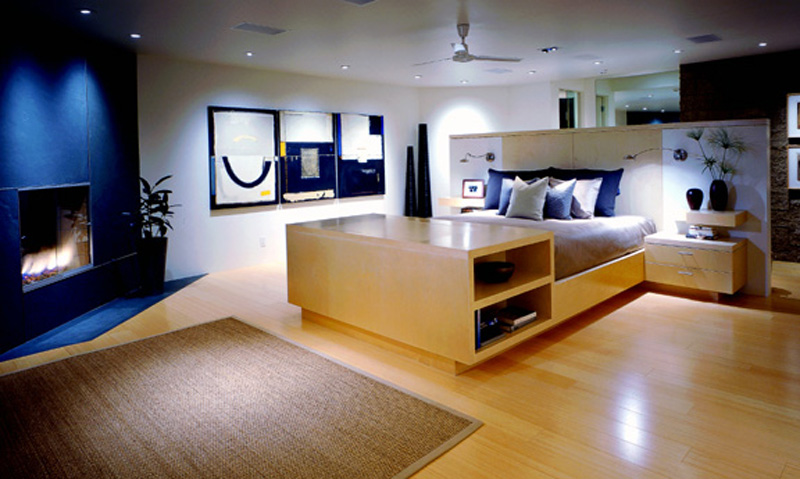 What Customers Are Saying About Our Home Screening Rooms
"A music industry friend told us about Carl Tatz when we were thinking about upgrading our living room "home theater". We now have a spectacular eleven-foot wide image in our Carl Tatz Design Screening Room that totally disappears with the push of a button. The sound, the picture… we can't believe we have this incredible professional level amenity in our home. Carl has made the entire process a pleasure."
"Living in a high-rise condo overlooking the city, our expectations were fairly modest when we contacted CTD to help us with some sort of "home theater" set-up. Wow is the only word that comes to mind and we have to giggle every time we start to show a movie especially to our family and friends for the first time in our new Carl Tatz Design Screening Room. The picture is much larger than what the hi-fi guys told us we could have and the sound system is beyond belief. And, because of their analysis and isolation techniques, we still have friendly neighbors."
"We hired Carl Tatz Design to design a screening room for our new home after doing months of extensive research on our own. Being in the building and remodeling business, we had many resources to help us evaluate who would do the best work and meet our needs. Carl impressed us right away with his experience and no nonsense, meat and potatoes approach that cut right through all the hi-fi hype. Our CTD Home Screening Room in reality is way beyond what anyone else even dared to promise. We continue to be blown away."
Join the Email List
Stay up to date on our latest News & Events
WE'D LOVE TO HEAR FROM YOU
Have a design project? Need a solution to a challenging acoustical problem? Thinking about creating the studio or private theater of your dreams? Drop us a line or give us a call and let's explore how we can help.