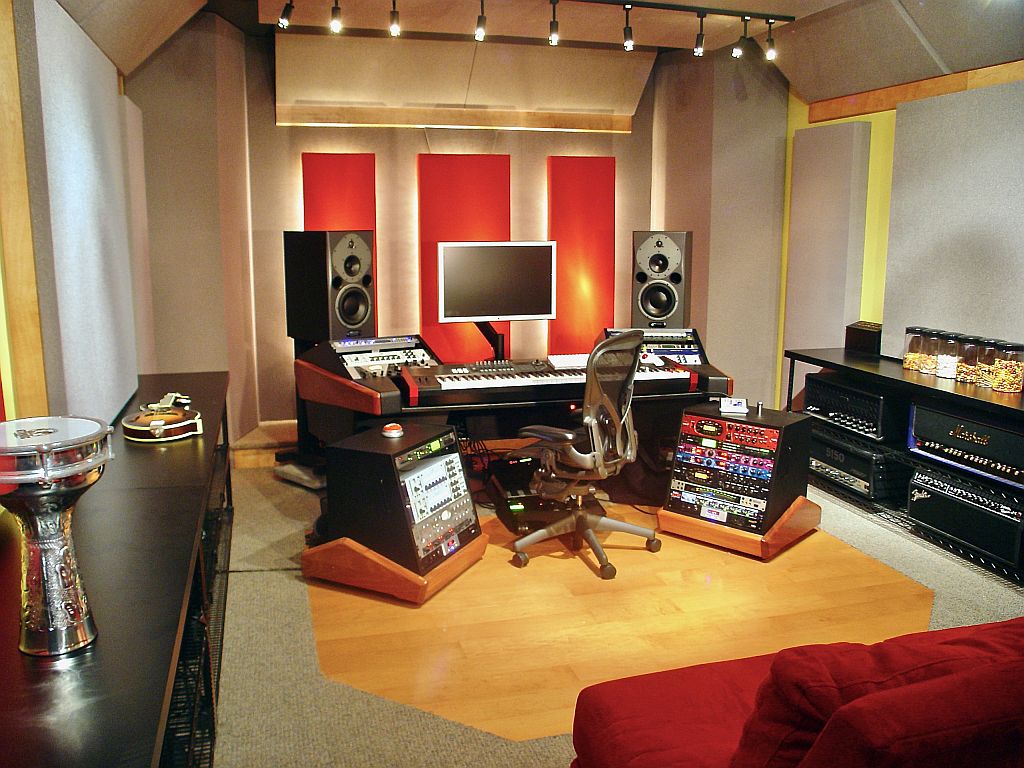 Carl Tatz Design was hired by John Willis, one of Nashville's top guitar session players to remodel his existing studio located in the basement garage of his town home. The room was reshaped into an acoustically useable space with an added equipment closet for his computer. He uses headphones whenever he needs to mic a guitar or vocal that works out great for his work style. The most unique aspect of the overall design was to build a dedicated amp closet in another part of the home with three or four cabinets. A patch bay was designed and built in the control room that enables switching between any one of ten amp heads to any one of the four cabinets. Many of our clients contact us because of our 
PhantomFocus System™,
 wanting us to install one in their studio. John only knew about our studio work so when he sat down in front of his existing monitors that had been implemented with the PhantomFocus System™ protocol he was floored. These are my favorite moments and remind me I 'm glad I do what I do.