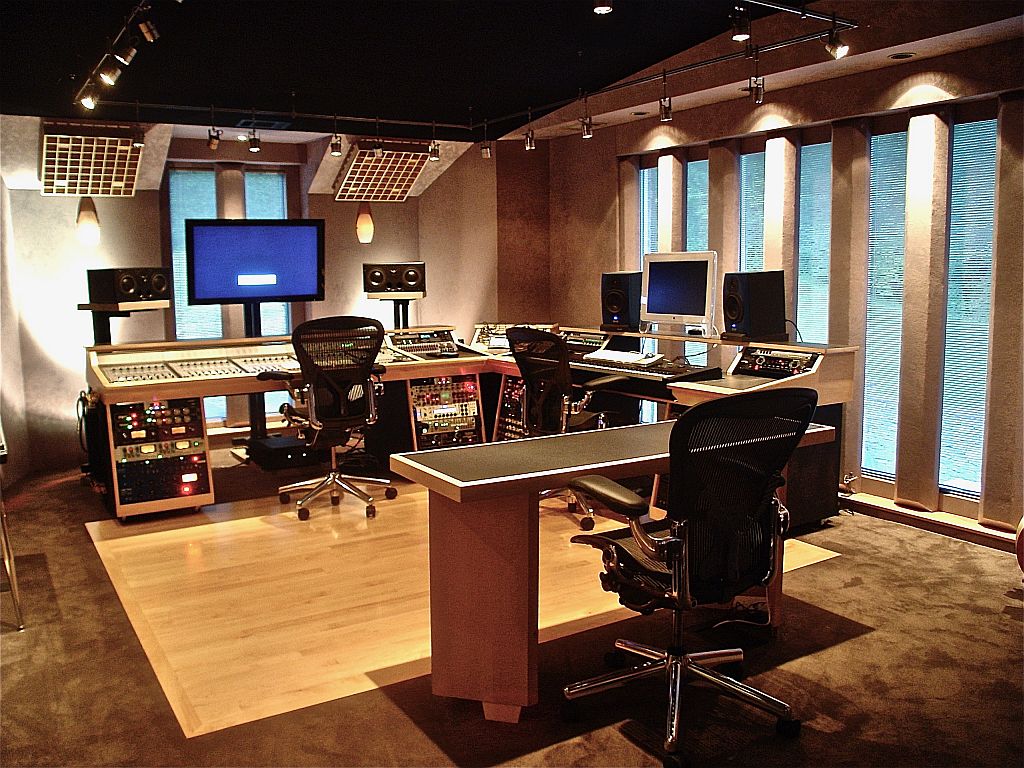 Mix Magazine Class of 2007 Award Winner — Full of light and warmth, The Grip is the home studio that most musicians can only dream about. Owner Jay DeMarcus (bass player for super group Rascal Flatts and producer for Chicago XXX) was a creative force along with CTD to carefully sculpt this stunning facility.
Boasting two PhantomFocus Systems™, one in the spacious control room and another in The Cockpit, an editing suite custom fitted for Jay's work style. The drum area was carefully designed with some acoustic sorcery to "trick" the microphones into thinking it is a much larger space than it's 10' ceiling belies.
Three iso booths, and the glamorous Grip Lounge round out this dream facility. Plans are underway for an expansion in the summer of 2007 to include an expanded tracking area, and The Grip Screening Room.