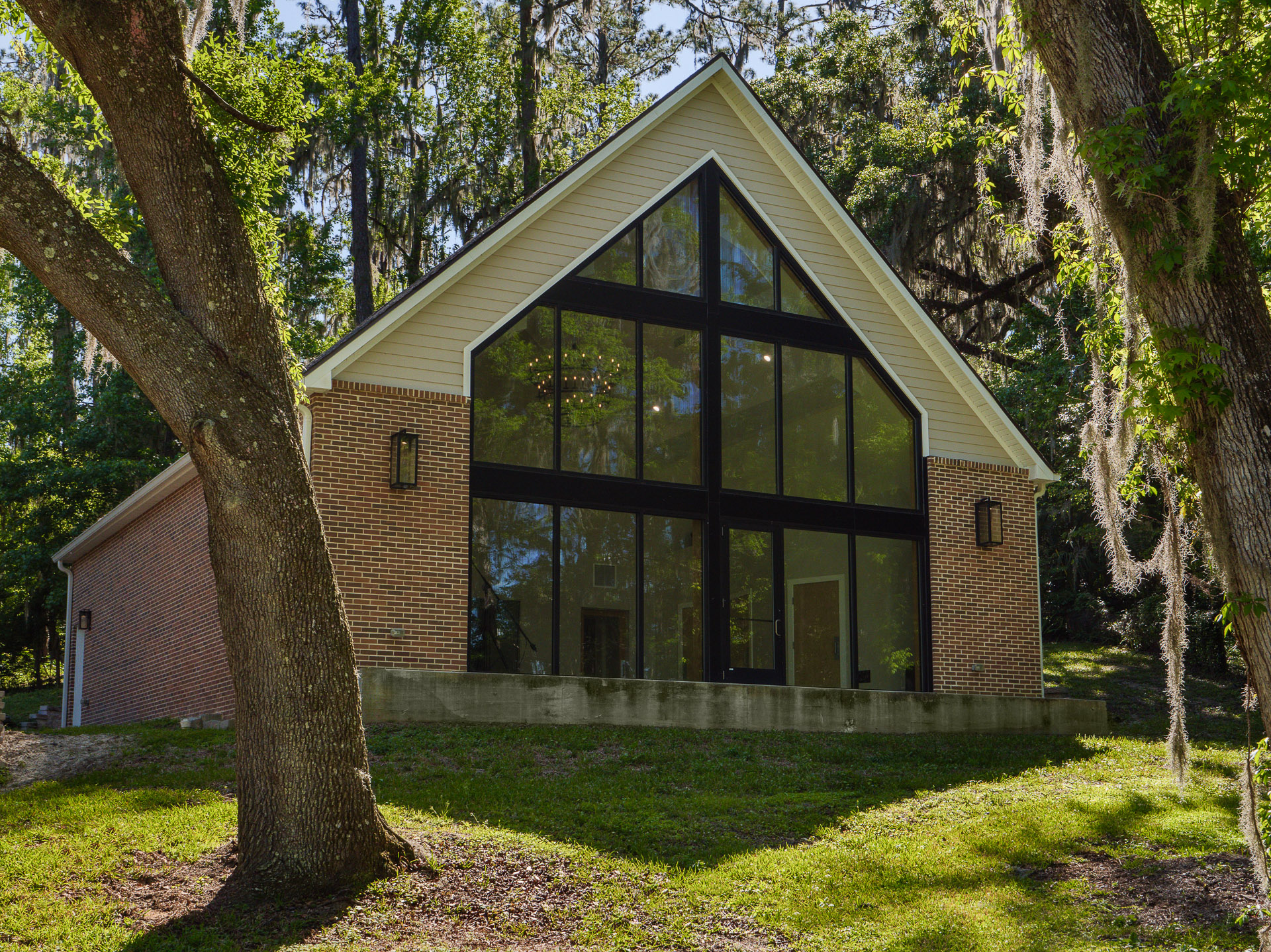 Built from the ground up in a pastural lakeside setting in Gainesville, Florida.,
Jam Band Studio
is a purpose-built PhantomFocus MixRoom™ Studio envisioned by musician/engineer owner Ryan Frankel and acoustically designed by Carl Tatz Design®. A spectacular 18′ high tracking room with a full glass wall view of the lake highlights the studio's aesthetic. Featured is a
PhantomFocus PFM UHD-1000
Monitor System with ATI 4004 four-channel amplification supporting the bi-amp system and a pair of
PFM ICE Cube-12 subwoofers.
A
Carl Tatz Edition™ Dual 15L console by Argosy®
, and a pair of
Silver Mesh Porcelain eChairs™
round out the MixRoom monitoring elements. Carl Tatz Design Acoustic Lens™ System and all custom acoustic modules by Auralex®